The sudden ban on Tiktok, an app for creating and sharing short videos, has made its huge pool of 120 million Indian users unhappy. However, the already registered Tiktok users can still access this app. The ban is applicable only for the new downloads. The new downloads for Tiktok are halted by both Google and Apple as per the order of the Supreme Court.

Earlier this month, the Madurai bench of the Madras High Court demanded an intervening ban on Tiktok. The court verdict is based on a complaint that says "it was degrading culture and encouraging pornography content besides containing explicit content causing social disgrace and mental health issues between young users." However, this is not the first time in a legal predicament. A few months ago, it had to pay a fine of $128 million. To settle a US court case in which it was allegedly blamed that it enabled sexual predators to target the minors.

ByteDance, the company that owns Tiktok, claims to have better privacy control on the app. It has put parental and privacy controls in place to ensure children's safety. Yes, it is compulsory to protect minors from such impacts. But banning anything may not be effective in fulfilling that aim. Moreover, this ban may set an exemplar of intruding freedom of impression. The freedom to earn a living, and violation of privacy.

No doubt the applications that were developed for young generations to have fun are becoming nothing but an addiction now. Somewhere between the era of playing outdoor games to the era of playing games indoor in the smartphones, the level of addiction seems to reach the limits. The Madras High Court demanded a ban on Tiktok recently. The major reason behind this is the negative impact on the future of youngsters and the mindsets of children. But the main question that comes up every time is if banning Tiktok is worth-while or unreasonable.

Someone said it very well that every coin has two sides. The reaction of the people of India is also similar: negative and positive. If something has a positive side, there is probably a negative side to it too. While some people said the ban is violating their right to freedom. The others say banning Tiktok is the most sensible decision by the government. It is because it reminds them of the youngsters being unemployed.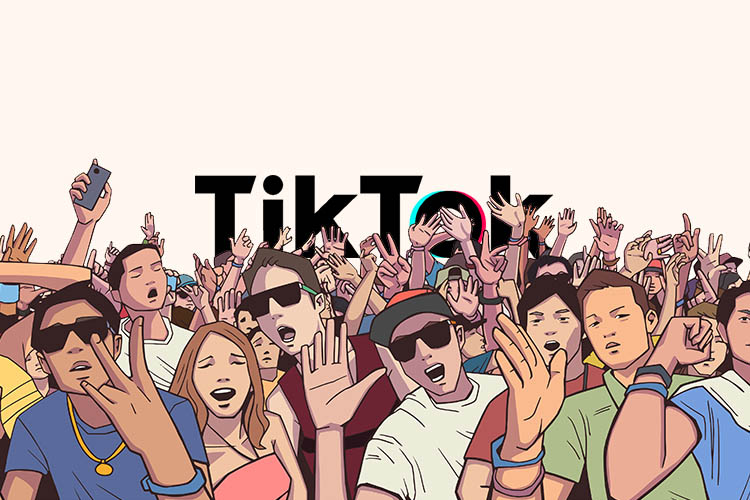 Tiktok was originally developed with the aim to enable users to lip-sync. Act out dialogues from movies and make fun videos. It's good if this app is only limited to having fun. The real problem arises when youngsters risk their lives to get maximum views and likes. Banning Tiktok will only help if there are no other similar applications in the app store. It is because if one is unavailable, the users are more likely to shift to the other similar app.

Notwithstanding, banning is never the solution to anything. In this era where technology reached beyond imagination, there is nothing a person can't do. Banning won't stop a person from having an ill mentality whatsoever.

UNREASONABLE BAN
Primarily, 'degrading culture' is a matter of choice and is not illegal too. Also, the complaint should be based on hard data and facts. Banning an app saying it can be used to create improper, objectionable content is an over-reaction. Any app or video making online platform can be used for such purposes. Moreover, to ensure the safety of the children, parents need to keep account of why actually their children are using the site/ app.

The present generation has excelled in technology. There is particularly nothing they can't do. Even though parent and privacy control tools exist, the minors can outshine their parents in this matter. But, the lack of parental knowledge about apps shouldn't result in the ban. Yes, there have been tragic incidents that have disturbed all of us. But, banning the app is not the best solution. Parallel to this, taking selfies in unsafe circumstances has led to many fatal incidents worldwide too. But nobody seems to suggest banning camera-mobiles! Why? Everyone knows the answer to this.

Our safety is in our hand foremost. I personally believe Tiktok is not that bad of an app. It helps its users to showcase their talent and creativity, and also promote brands. Why lie, most of us have even enjoyed the short videos on Tiktok and appreciated the level of creativity users use there. Then why all of a sudden are we making the app responsible for whatever is happening.

It is true the app must have its short-comings but, it can be mistakes can be eliminated, right? The users could claim with justice that their freedom to work has been infringed. Also, if a user uses or creates explicit videos in their private account, no one else is responsible other than the person himself. Because of some ill-minded people, everyone else is being judged and that's not acceptable. Even if the app is no more available, the tech-savvy person won't back down from downloading the app. Instead of banning the app's downloads, the court could have asked the company to manage its privacy controls. And educate parents about safe usage.

UPDATE: At present, the Supreme Court has asked the Madras High Court to come to a stable decision before the next hearing.
CONCLUSION: Banning doesn't serve a purpose in any way. In a time like this, one could only hope the court considers the other multiple catastrophes the case could create. And come to a reasonable decision. What do you think? Is banning Tiktok worth-while or unreasonable?